About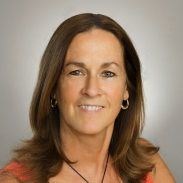 I am an integrative nutrition consultant who has been providing nutrition services since 2000. Prior to my work in nutrition, I worked as a clinical laboratory scientist in hospitals, rural clinics, research labs, and biotechnology companies. As a Peace Corps volunteer in rural Thailand, I taught laboratory science, developed new tests in a large hospital lab, and lead village based parasite detection and eradication programs.
For 13 years, I taught classes in holistic nutrition at Bauman College of Holistic Nutrition and Culinary Arts. As a nutrition instructor, I educated and engaged my students in Eating for Health™ and therapeutic nutrition.
Since 2012, I have been honored to be the lead nutritionist at cancerCAREpoint in San Jose, CA, where I provide nutrition consultations, weekly group talks and food demos to clients, caretakers and families on the cancer journey. Having completed the Professional Clinical Training Program in Cancer Therapies—from the Mederi Foundation in Ashland, Oregon—an integrative cancer management system that combines traditional wholistic medicine—with modern allopathic medicine, I can confidently provide up to date information to my clients regarding integrative cancer care.
Believing that health and dis-ease prevention starts early, I am a strong advocate of nutrition education for children and families. I am the co-founder and current board director and advisor of Nourishing Generations Educational Project, a nonprofit that brings chefs, nutritionists and fitness trainers into schools and community centers in underserved populations in the greater Santa Cruz area. Our inspirational teams lead dynamic, hands on activities in cooking, nutrition and fitness.
Education and Certifications
Board Certified, Holistic Nutrition
Registered, National Association of Nutrition Professionals
Certified Nutrition Consultant, Bauman College of Holistic Nutrition and Culinary Arts
Certified, Herbalism
Bachelor of Science, Medical Technology
Nationally and State Licensed, Clinical Laboratory Science
Certified, ETMS Professional Clinical Training in Cancer Therapies
Home
My home is in the Santa Cruz Mountains, in northern California, with my husband and assorted pets and plants. My heart is in the kitchen, the garden, on hiking trails and on the salsa dance floor.